Making music is good for my soul. I use to play the guitar -- self-taught , folksy, simple chording. It was a wonderful way to end a long day around the campfire. I'd love to take my guitar on this trip, but it'd take up too much room. Instead, I'm going to learn the harmonica ... I've practiced a bit already and think it will fit the bill.
In my guitar playing days, I wrote a few songs. Here are the words to a couple of them that seem especially appropriate for this journey.

Rock-A-By Theme (c) 1988
(A little lullaby written around a dying campfire,
High Country Outfitters / Camp Yahoo.)
And the trees gently sway
In the wind's lilting tune
In the stars' steady gaze
In the light of the moon
And the earth lifts her voice
In a rock-a-by theme
In her just for now way
At the gate of a dream
Women in the Wilderness (c) 1995
In days of olde we came out west
Now we do our dog gone best
To be women in the wilderness
Bring us home to back country's door
Walkin' through will make us more
2. Ridin' heard and cookin' grub
Packin' mules and givin' love
Beddin' with the stars above
3. Packin' in is goin' home
Trees and hill beckon 'till we roam
Rain and wind and sun the poem
Women in the the wilderness
4. Listen daughters now take heed
Mountain, meadow, streams we need
Entrust to you this precious seed
Of women in the wilderness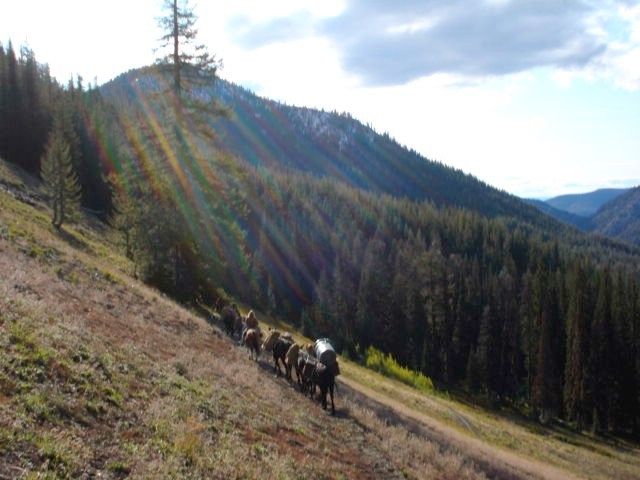 It's hard for me to believe so much time has passed since I've been to the base camp where these songs were written. It's where I fell in love again with being in the back country (volunteering as a trail cook).